THERE IS NO CITY LIKE VENICE
Let our local Team guide you through the remarkable city of Venice and the Giudecca Island with our tips, tricks and videos!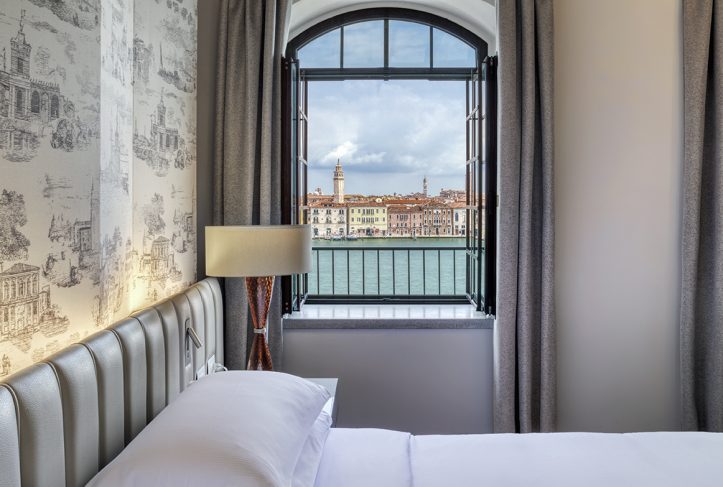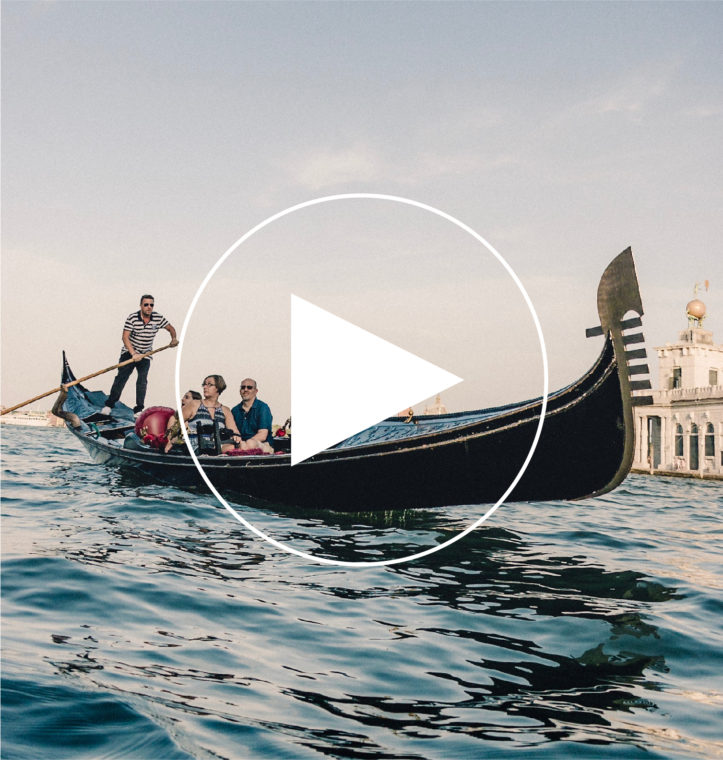 The floating city with its dreamy palazzos, winding canals, scenic bridges, remarkable traditions, rich history and artisans awaits.
WATCH THE VIDEO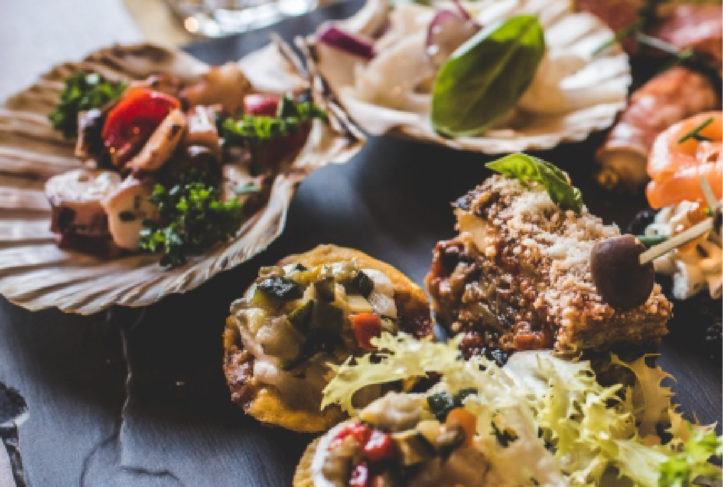 A city rich of flavors and a thrilling culinary scene, set in a region famous for extraordinary wines. Explore Venice guided by the flavors of the local traditions.
VIEW THE GALLERY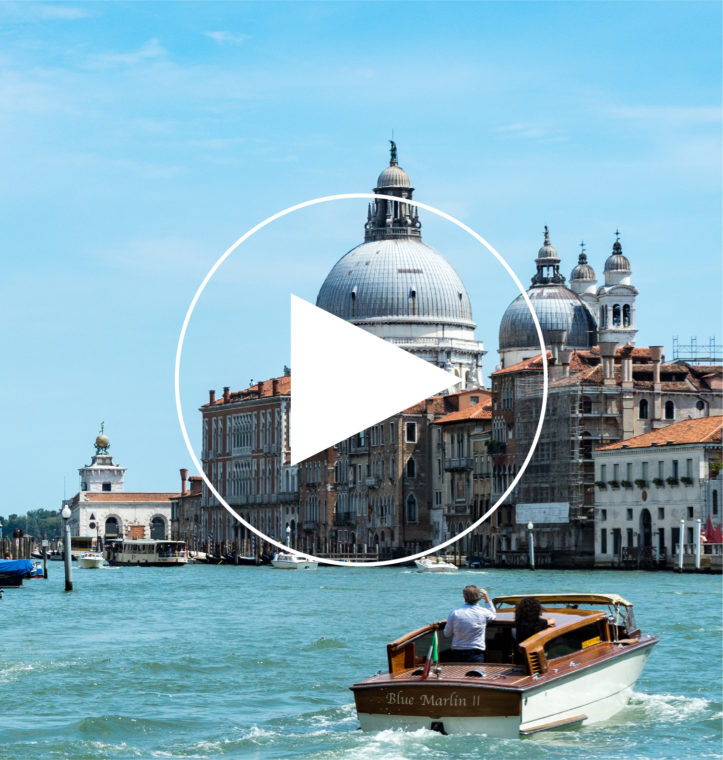 Your immersive Venetian adventure starts with a scenic ride on board one of the iconic water taxis. Start admiring Venice as soon as you step off the airplane and take in all the beauty that this remarkable destination has to offer.
WATCH THE VIDEO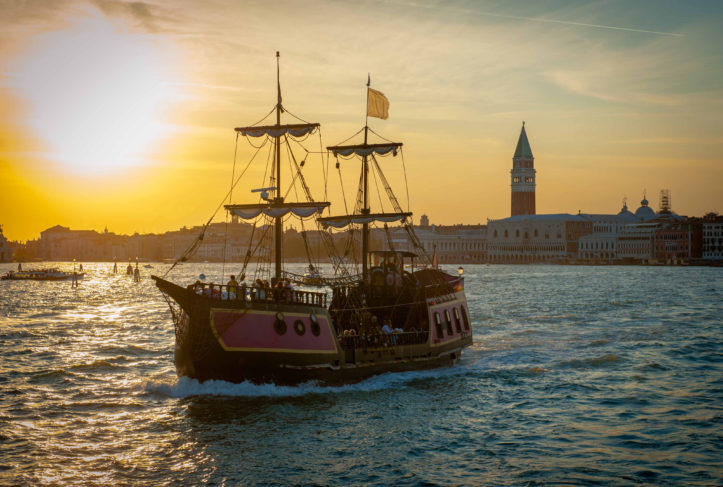 Live the local atmosphere, a mesmerizing combination of history, tradition, food and culture that will turn your event into a memorable one.
VENETIAN GALLEON TOURS
MASK-MAKING WORKSHOPS
CULINARY ACTIVITIES
PALAZZO VISITS
GLASS-BLOWING WORKSHOP
VIEW THE GALLERY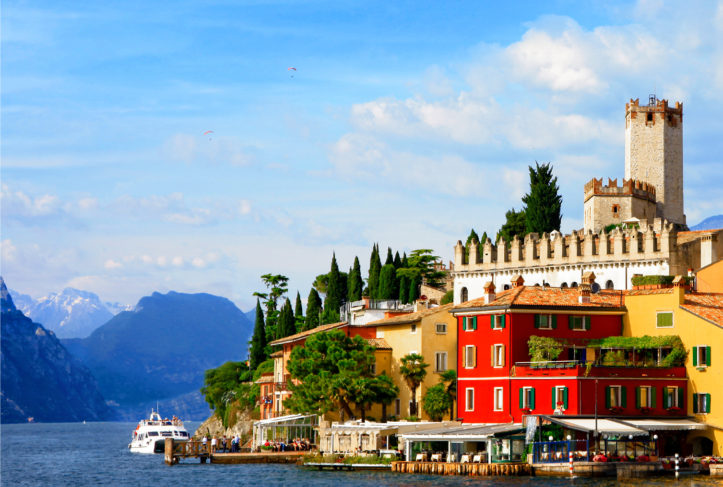 DISCOVER ITALY
A city set within easy reach from some of the most stunning Italian cities and natural sites:
VENETIAN LAGOON
DOLOMITES
VERONA
LAKE GARDA
ROME
FLORENCE
HILTON MOLINO STUCKY | VENICE FROM THE MOST UNIQUE POINT OF VIEW
A modern Venetian Masterpiece awaits on the peaceful banks of the picturesque Giudecca Island to let you experience the authentic Venice in a hotel unlike any other.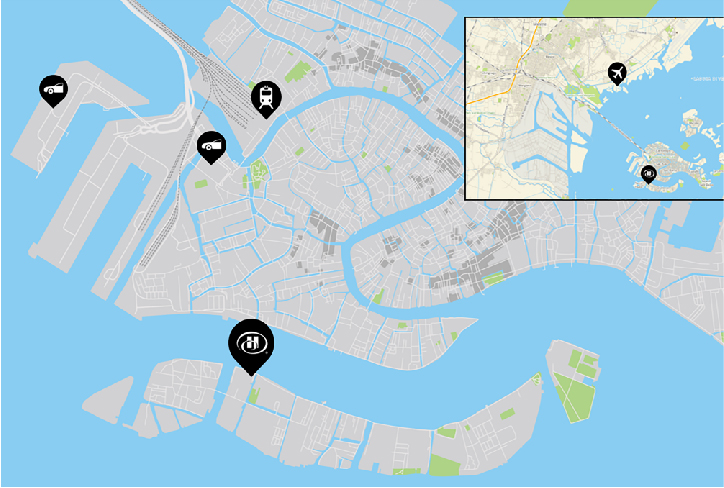 WHERE WE ARE
Well-connected with the Venice International Airport and all major arrival points in the city. Whether you arrive by plane, car or train – you'll be at Hilton Molino Stucky Venice in no time!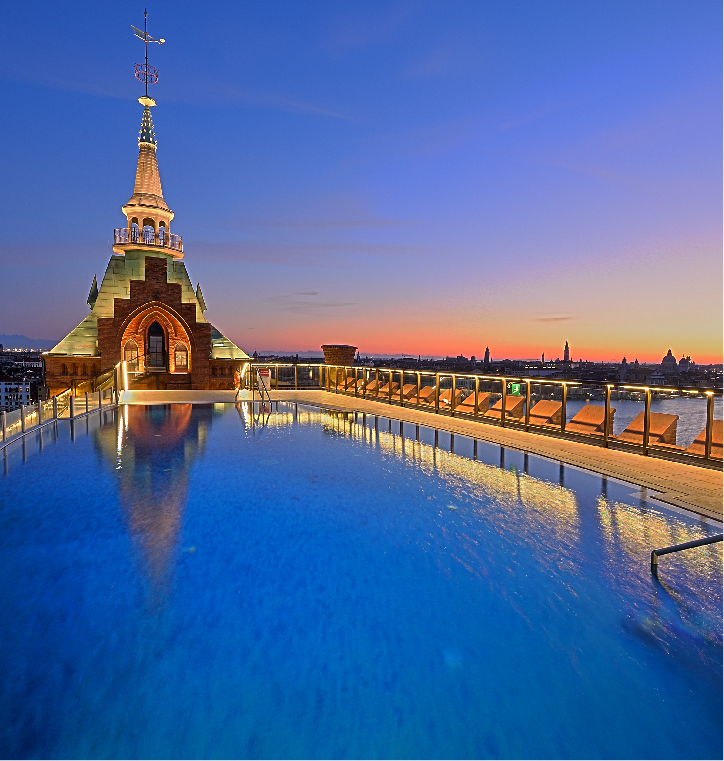 Admire the most beautiful view of Venice at your feet from our panoramic rooftop pool ideal for stunning receptions, celebrations and for unwinding poolside.
Sip on signature cocktails while taking in the panoramic views from our vibrant Skyline Rooftop Bar, the highest bar in the city.
SEE THE GALLERY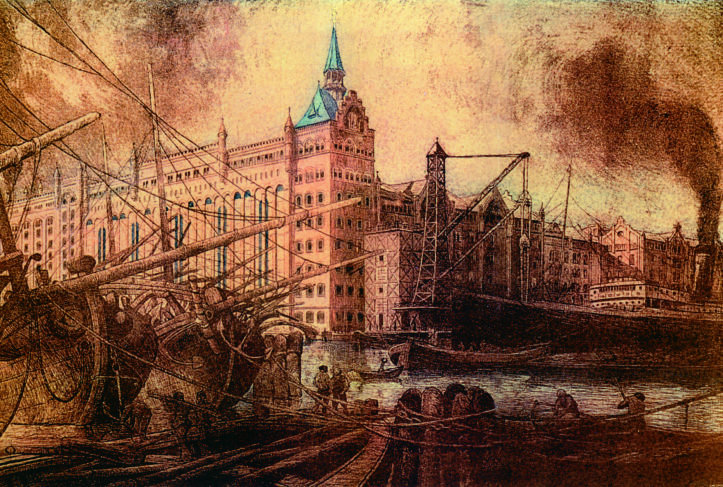 A FLOURISHING FLOUR MILL
The Molino Stucky, once a flourishing flourmill, is internationally recognized as one of Italy's iconic pieces of industrial architecture. The first project dates back to 1884 and was commissioned by the Venetian entrepreneur Giovanni Stucky. The mill that produced the flour and famous SuperPasta Stucky at its peak employed 1500 workers and was one of the main economical drivers in the city. Beautifully restored, it now houses a hotel unlike any other, offering a unique point of view of Venice.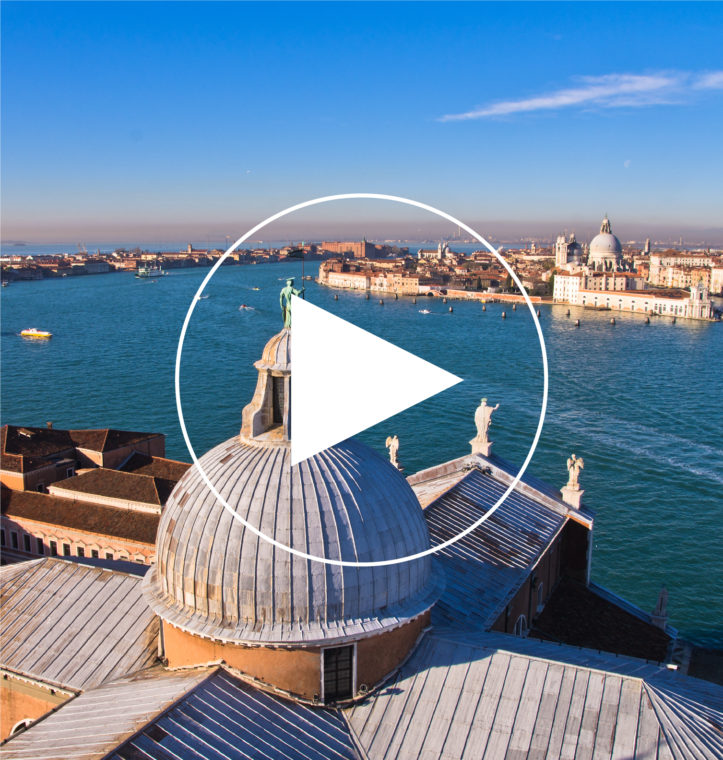 Exploree the picturesque Giudecca Island where the hotel is located and where the local vibrant atmosphere meets some of the most enchanting hidden gems of the floating city.
WATCH THE VIDEO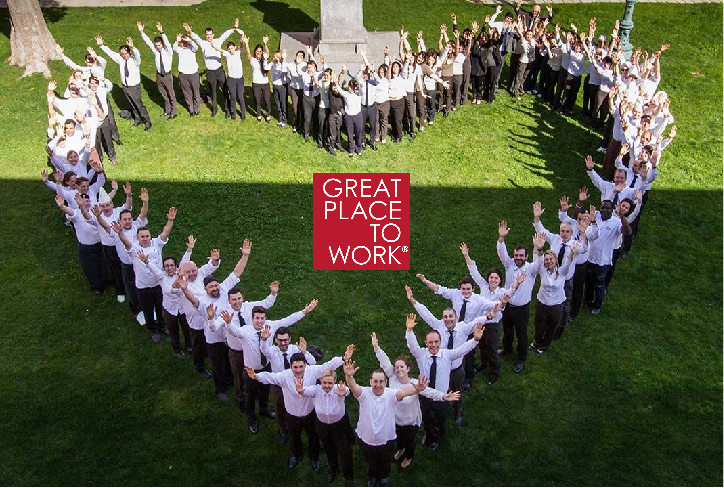 EXPERT TEAM
You will be welcomed by an award-winning, passionate and expert Team ready to assist with making your experience the one to remember, from WOW moments to inspiring success stories.